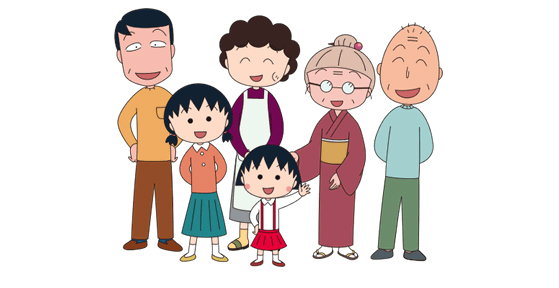 Based on a popular biographical comic book by Sakura Momoko,
"Chibi Maruko Chan" has achieved a TV audience rating of 39.9%.
Chibi Maruko chan is the nickname of a sweetly obnoxious 9-year-old girl.
She tricks her grandfather, ponders for hours over how to spend her allowance, and hates sitting next to ugly boys.
She talks, feels and lives just as real kids do.