Character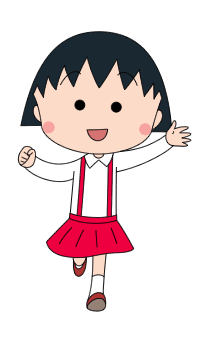 Maruko
She is the kind of girl usually lazy but has curiosity when she has something interesting. She has a kind heart and talks to people in trouble and thinks together to help.
At home, she hesitates to help her mother and study, so her mother yells at her frequently. Though tends to be lazy and cheeky, she is a kind and funny girl. She likes drawing pictures, and also animals and plants.
Her favorite food is pudding and hamburger steak.