Character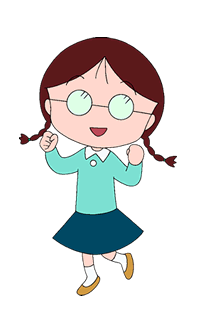 Tamae
Maruko's best friend.
She braids her up and wears glasses. A kind and cheerful girl. She listens to Maruko's notions and remarks seriously. She sometimes imagines transforming herself into an alpine girl Tammy and talks her feelings in her imagination when she encounters unbelievable things.
Her favorite food is melon, pudding and cakes.